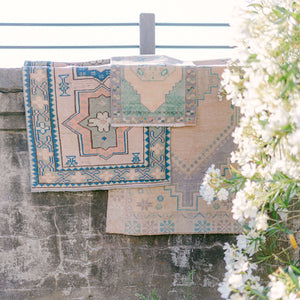 Product Recommendations
Shop the extra items that we know and love!

Favorite Jute Rugs
These affordable jute area rugs are great for layering with smaller vintage rugs.
Ivory Jute
Natural Jute

Go-to Pillow Inserts
These Amazon pillow inserts are our favorite fillers for our pillow covers made from vintage oushak rugs.
Feather Filled
Polyester
Have any questions or are looking for something specific?
Send us a note! We'd love to help you fill your home with treasured pieces.
hello@cordandcotton.com